Subscribe to Travel Paranormal com Feeds
For more odd travel possibilties, see Oregon Coast Beach Connection
Most Recent Articles and News:
The Ghost Man of Beaverton/Hillsdale Highway Sometime in the mid 90's, there was apparently a fast food worker down the street who got killed in traffic after getting off work. They say he appears behind you without footsteps, then eventually disappears a ways down the road
Paranormal Travel: A Haunted BnB in Iowa Many spectres seem to occupy this BnB in Iowa, providing some unusual exploration for tourists
Ghost Ship Of Block Island, Rhode Island
Ghosts on a Plane: Hawaii, Tennessee, Illinois The earthly visitations of those from the beyond are not limited to the Earth itself, it seems.
Watchers in the Night Sky - Salem, Oregon Our UFO sighting was in 1988, but it was years before we told anybody. Amongst ourselves it was rarely mentioned, as if we didn't want to believe it.
Strange Happenings on the Oregon Coast Departed pioneers, explorers, Native Americans, sea traders, loggers, and soldiers, tricked into death, reach out from their shadowy world to make contact with the living.
Recent Paranormal from Illinois, Ohio, Oklahoma Some folks across the nation are getting that sinking feeling again when it comes what's in the dark, including some UFO goodies
Canadians Get Glimpse of America's UFO Cover Ups Sixty-two years after an object originally said to be a "flying saucer" crashed in Roswell, New Mexico, the prospect that aliens could exist and are visiting Earth still fascinates up to five million people who tune in to George Noory's late-night syndicated radio show.
Recent Hauntings, Ghosts, UFO's and Other Paranormal News: Pennsylvania, Tennessee, Nebraska, Arkansas Ghosts, vampires and UFO's, oh my.
Ready for Paranormal 'Cops?' One network is expanding its paranormal franchise with a new show
Paranormal Christmas: A Review of Video Game Gift Ideas Painkiller, Quake Wars, Portal, Half-Life 2, Crysis Warhead, FEAR, Battlestar Galactica
Ghost hunters intrigued by spirit at bistro One Ohio restaurant has come with a side of paranormal
Mississippi Travel Paranormal Jackson, Gulfport, Hattiesburg, Biloxi, Southaven, Meridian and more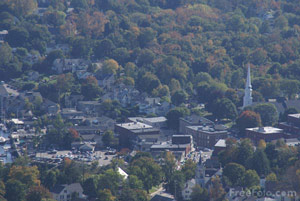 Maine Paranormal - Weird Legends at the End of the U.S. Mackworth Island, Boothbay, Kennebunk, Lucerne, Bangor, Port Clyde and more ghosts, hauntings
Florida Travel News: America's Oldest City Bathed in Spanish-Influenced Holiday Glow Lit by the gentle glow of more than two million tiny white lights, historic St. Augustine, Florida's plazas and narrow, brick-paved streets have been transformed into an enchanting destination
Hotels: Spooky Haunts for Halloween (and the whole year) Haunted hotels in Georgia, New York and Florida
Florida Paranormal: Old Port Boca Grande Lighthouse - Haunted Lighthouses The Old Port Boca Grande Lighthouse in Florida is thought to have two ghosts.
Nevada Travel and Paranormal: Las Vegas's Spooky Kabooki on Halloween The concept of Kabuki will be brilliantly transformed and shockingly brought to life at SUSHISAMBA's Halloween celebration on Friday, Oct. 31
Paranormal Texas: Austin Ghost Tours Austin Ghost Tours has been giving people goosebumps for well over a decade.
Pennsylvania Paranormal: Haunted Gettysburg - A Beginner's Guide The idea of a haunted Gettysburg doesn't really seem so ridiculous when you consider the magnitude of the events that took place on this soil for 3 days in July, 1863.
Ghost-hunting groups explore the area's paranormal activity - from the Pocono Record in NE Penn. 'Eastern Pennsylvania Paranormal Investigations has been helping to explain the unexplainable since 2005. '
Missouri Ghostly Road Trips - Take a spooky tour of Missouri creepy hot spots, plus more ghost and paranormal travel news articles from Missouri, including a book signing and a paranormal workshop
Got Creepy Travel Stories? Debunk One?
We need your spirit spots, haunted places, UFO landing spots, and other paranormal events and places. Keep in mind: this is about places where people can visit and check out your claims. Tell us about weird places where you live, or where you've visited. Or, if you're into debunking a paranormal tale, we need to hear from you as well.
Contact Beachconnection@yahoo.com (but not before reading guidelines!!!)
Submission Guidelines
Submissions from visitor centers and travel officials are very welcome.
For ease of reading purposes, all submissions should be at least 250 words long (or two or three paragraphs) – up to 2,000 words is acceptable. We cannot accept simple sentences or tips like: "the house next door to me is haunted."
Photos are very welcome. Full author's credit will be given and a link to the submitter's website, if so desired.
TravelParanormal.com reserves the right to edit all submissions for clarity, grammatical errors and unacceptable language or slander.
Send anything and everything to beachconnection@yahoo.com.
Travel and Tourism information for: Alabama, Alaska, Arizona, Arkansas, California, Colorado, Connecticut, Delaware, Florida, Georgia, Hawaii, Idaho, Illinois, Indiana, Iowa, Kansas, Kentucky, Louisiana, Maine, Maryland, Massachusetts, Michigan, Minnesota, Mississippi, Missouri, Montana, Nebraska, Nevada, New Hampshire, New Jersey, New Mexico, New York, North Carolina, North Dakota, Ohio, Oklahoma, Pennsylvania, Rhode Island, South Carolina, South Dakota, Tennessee, Texas, Utah, Vermont, Virginia, Washington, West Virginia, Wisconsin, Wyoming
Top Travel and Paranormal News Stories
International Travel, Tourism News - Travel News from Oregon, United States
International Travel News from Around the World - United States of America Travel News, Space Travel - Travel, Lodging, Dining Entertainment and Tourism News from Oregon

Western U.S. Winter Destinations: Seattle Museums, Montana Snow
Two western U.S. states offer two divergent but equally engaging winter vacation possibilities
Why Are There No Dinosaur Bones in Oregon? Surprising Science
You may be wondering why you never hear about dinosaur bones being found in Oregon. No T Rex. No Triceratops. Paleontology, Portland, Wine Country, Eastern Oregon, Cascades
Be Your Own Ragnar or Floki: Viking Tourism in N. America
It turns out, several sights in North America may have some Viking visitation remnants - although the sad news is only one is confirmed to be so. Canada, East Coast, Rhode Island, Minnesota, Massachusetts, New Hampshire
Oregon Wine Country Lodging: A Most Delicious Bit of Travel Advice
For those venturing out to this lush and lovely land of vineyards, hills and wide open skies, here's a few suggestions on where to stay. Yamhill County, McMinnville, Newberg, Dayton, Carlton, Dundee, Amity
Oregon Star Parties for Total Lunar Eclipse on April 15
Get ready for a pair of OMSI Star Parties of a spectacular sort where you'll get a distinctive view of a total lunar eclipse
Oregon Had Intense Mixed Bag of Weather This Year, Say Scientists
Major snow events in Corvallis and the wettest September on record didn't offset a general condition of drought.
Two Comets in One Portland-Area Viewing Party
Two big comets are coming into view this weekend, and OMSI will host a comet viewing party in Estacada to help celebrate this stellar event and give people a chance to check out the two space travelers.
Pet Travel Day Brings Advice, Tips
These days, travelers more often than not take their four-legged friends along with them. Experts offer pet travel advice
A Look at the Unseen and Seriously Creepy in Portland, Oregon
The everyday things that lurk around you in Oregon's biggest city may not be what they seem when the lens examines them at night

Search for "paranormal stories"
News continually updated from thousands of sources across the web